At We Are Zest, we are passionate about getting that perfect cuppa into your mug and our own. Looking at specialty coffee can be an intimidating experience—origins, process methods, what does it all mean?! Luckily, every single employee at Zest has been in that exact position as new hires.
Feel free to browse and ask as many questions as you want— we are always more than happy to walk you through our various offerings from coffee and tea brewing kit to books on specialty coffee and individual roasts and roasters. But be warned—we will bring our subjective opinions to the table… Including my opinion that Cairngorm's Jaragua is the best guest espresso we have featured since returning in March, and Colonna's Parami Natural is the best filter I have had the pleasure of trying. The diversity of coffee taste and experience on our team is part of what shapes the inclusive coffee culture of Zest; we have something for every caffeine fiend (or decaf enthusiast) from the ultra-rare, limited batch Colonna Pico Mirante to the Thompson's Columbia Excelso we use as our house espresso. 
If you are in for a quick fix to your coffee bean shortage, we also have a simple and efficient colour-coding system to communicate what coffees may be more suitable for your level of experience. We cater to those with beginner experience as casual coffee drinkers, to those who have intermediate experience and are a bit adventurous with their daily cup or six, and to those who are all-in coffee nerds looking to test their palate with every sip. While all our coffees come whole bean, we can grind them up on site when you make your purchase, customising the grind to your preferred brew method. Whether you want to chat varietals or want a hassle-free purchase, Zest has the beans for you.
~Greysen.
The Coronavirus pandemic has fundamentally changed the ways in which businesses operate and how individuals go about their daily lives. Operation of coffee and food service establishments has been particularly affected by social distancing and work from home measures because these industries rely so heavily on foot traffic and social engagements. Cafes like Zest have faced serious restrictions in the space we can offer our customers, while simultaneously becoming essential points of social contact where you could safely and legally meet during an otherwise isolating period of months. 
New organisational measures have been a saving grace for businesses. Without the addition of outdoor service, Zest would have been down to six or seven tables rather than the seventeen we are currently able to serve customers at. Not only would this have been financially unsustainable, but it would have further isolated the whole of the St Andrews community. Many of Zest's frequent customers are local elders expressing the joys of having coffee out for the first time since lockdown has been lifted and students studying far from home, only seeing their peers through computer screens. But these changes have not only offered this reprieve from isolation and promoted community during uncertainty. The extension of outdoor space and their filled seats is also a testament to our community's commitment to support local businesses and one another—donning bobble hats to keep their ears warm as they brave the Scottish winter out-of-doors.
Not only have these outdoor spaces proven the strength of our community, but they have also shown the commitment of businesses to keeping our community healthy and safe from Covid-19 outbreaks. These outdoor spaces allow further social distancing and ventilation measures that could not be achieved without them. The health and wellbeing of our customers is always a priority at Zest, and we hope to see the continuation of outdoor seating arrangements as the pandemic slowly loosens its grip on our daily lives.
~Greysen.
Covid-19 has brought a daily sense of uncertainty—not knowing when statistics, cases, or vaccine rates might jump or dip has left us all expecting the unexpected by necessity. This constant sense of insecurity and anxiety has been particularly present for those in a sector largely unable to work from home. At Zest, it seemed each week following the first lockdown we were asking ourselves if we would get a rota for the following week or be sent into another lockdown that closed the shop for an indeterminant amount of time. As many of Zest's employees are students and/or facing significant employment barriers, this workplace uncertainty was particularly affecting.
Luckily, our Lisa did more than her best to ensure we felt supported and engaged throughout both lockdowns in Scotland. Apart from overseeing furlough requirements and keeping us in the loop on business procedures and expectations regarding Covid-19 restrictions, Lisa went above and beyond by offering extensive training courses and opportunities (all Covid-safe) for the team. Online courses in accessibility, communication, leadership, food safety, and Covid-19 specific safety measures have helped us all maintain and extend our capacity as a team to offer the best service we can.
Further, as soon as it was considered safe to do so, Lisa had individuals in for small coffee training sessions to expand our knowledge and hone our technique. We even had an in-person fire safety training course where we all had a chance to try fire extinguishers—most of us for the first time.
Despite the uncertainty the pandemic has brought the staff at Zest, our commitment to training and team building has ensured staff wellbeing and connection remained strong.
Greysen.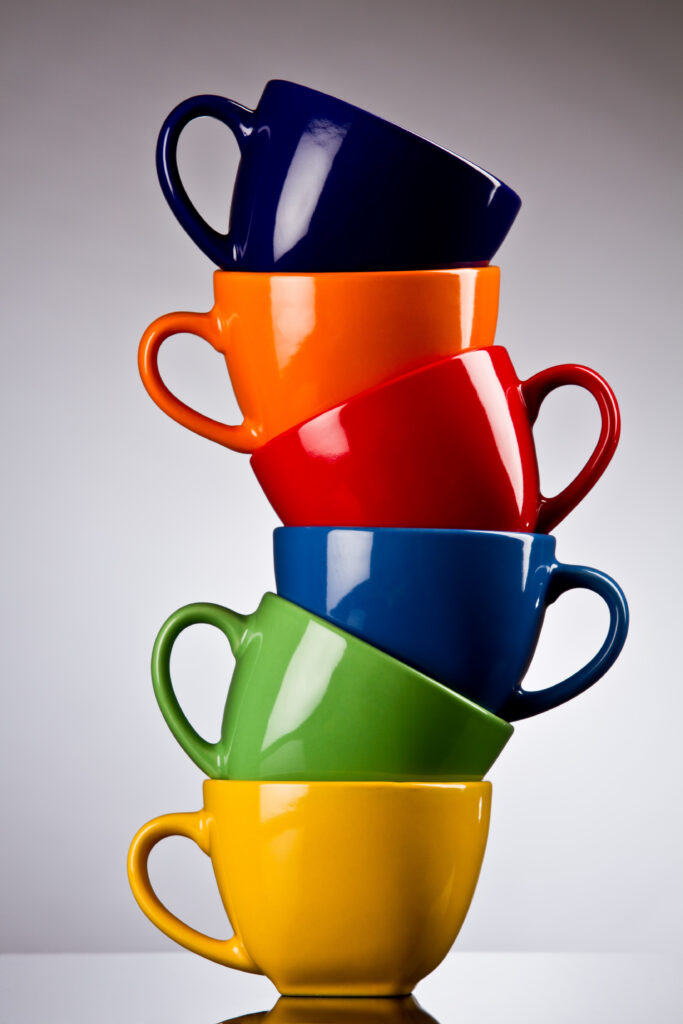 Everyone has personal struggles and barriers they face, whether in employment, education-access, physical ability, et al. I happen to be lucky enough to both attend the University of St Andrews fulltime pursuing and undergraduate degree and be employed parttime at Zest. I'm so grateful to have meaningful employment as well as a bright future, hopefully in academia. But some days these privileges feel tepid or not worthwhile given my disability.
I was diagnosed with Fibromyalgia and Ehlers-Danlos Syndrome Hypermobility Type in January 2020. These diagnoses came following years of constant physical pain since the age of seven (I didn't even know that not everyone was always aching until I was 14). These disabilities both have long symptom lists, are relatively invisible unless you require a mobility aid, and are largely untreatable. I personally am most impacted by the symptoms of ongoing fatigue and widespread pain, with any serious flare-ups often leaving me bed bound for a week at a time.
On weeks like these I spend a lot of time thinking. I think a lot about the futility of my employment and education when I'm unable to practice and make the most of it. I think about how disappointed my employer or teachers must be in me. I think about the potential of losing my job or other opportunities because I'm out of commission for the week. Usually this thinking ends up with me attending classes and work despite the pain and making it worse for longer.
Just a month ago I messaged my coworkers at Zest for the first time looking for cover due to a flare-up. I was nervous how they'd respond and if they'd treat me differently, like an invalid or like I wasn't pulling my weight at the café. But they weren't angry or disappointed or dismissive like past employers and coworkers had been. I was taken seriously and at my work. I had the week off from work but was allowed to return as soon as I said I was ready. The amount of relief I felt was almost overwhelming. A life-work balance is so much harder to maintain when you add in university, let alone a disability on top. The flexibility of hours and scheduling that Zest gives makes it that much more accessible to someone like me who is juggling life, work, education, and a disability all at once.
~ Greysen B.
2020 has been a hard year for everyone, especially those working in the service sector who cannot work at home from their laptop, like our team here at Zest. I joined the team partway into the Covid crisis in August, after having left a job where I was treated quite poorly. Entering a new work environment during such a globally intense time was scary, especially as a trans non-binary person- would my new boss and colleagues use my chosen name and pronouns? Would I be subject to the uncomfortable jokes that were reoccurring at my last job? I couldn't afford to not work after leaving my previous job.
I specifically applied to Zest Café because I knew they offered extra staff training my previous employment lacked and aimed to hire those who faced employment barriers- I've learned that being trans certainly counts as one of those. But I didn't realise until I began working here just how seriously Lisa and the entire team take their mission of inclusivity and mutual support. More than just respect my name and pronouns, my coworkers and boss actively try to understand and ask how they can make me more comfortable. When I first introduced myself with my preferred pronouns to a fellow staff member, she simply smiled and said hello with her own name and pronouns. It was such a relief to realise that I'd found a place which cared for me beyond the labour I provide.
Having now worked here several months, I continue to be awed by how supportive the staff is of one another. When someone is having a bad day, we switch positions and jobs in the café with ease. If someone needs extra training or help learning a task, others are happy to lend a hand or a couple pointers, and Lisa schedules staff-led training sessions. When a customer is unkind, you can always count on having someone check you're okay. Even through such a stressful time as 2020, Zest maintains a sense of community between staff-members and a strong emphasis on education and personal growth.
I never quite realised how much there was to learn both about coffee and service, but also about workplace diversity, support, and teamwork until working at Zest.
~ Greysen B.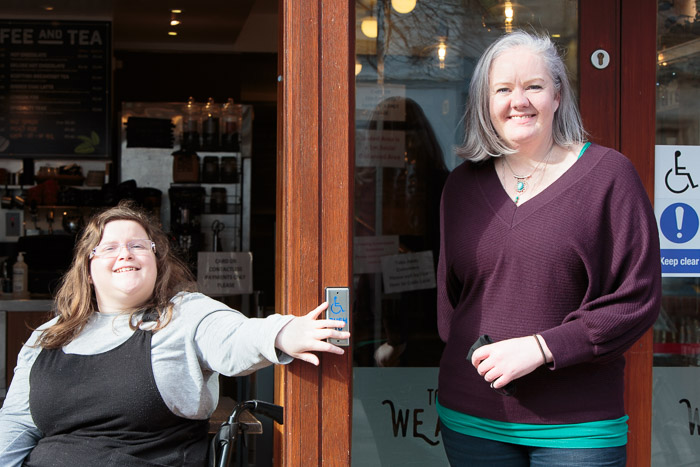 Award-winning St Andrews social enterprise café Zest is reopening for takeaway on Thursday (April 15) with an even more inclusive welcome thanks to its latest staff training and investment during Lockdown.
Well before the latest lockdown began, the South Street social enterprise which helps young people with additional needs find or keep meaningful paid work was training all its staff in accessible communication – interacting with people in a way more easily understood by folk with communication difficulties – through Communication Access UK, an initiative led by the Royal College of Speech and Language Therapists.
Doing this was a natural extension of the enabling philosophy behind Zest and it's one of the first organisations in Scotland to train all its staff in it – to help customers and other staff be better understood if they have a health problem or are suffering from 'Long Covid' – in which the growing number of sufferers talk about "brain fog" making understanding others difficult.
Last week Lisa and two staff members also did training on neurodiversity in the service industry – serving people with all kinds of personalities and mental health issues – with autistic author, advocate and TEDx speaker, Jude Morrow.
Improved access
Zest also has better physical disabled access and communication thanks to a £10,000 grant from Fife Council's Fife Town Centre Building Improvement Grant scheme, enabled by funding from the Scottish Government's Town Centre Capital Fund.
The front door and disabled toilet now have 'push pads' at wheelchair height to activate powered door opening and a green/red light system to show when the toilet is vacant/occupied, which customers can more easily see from a distance. It's also hoped it will encourage them to stay in their seats while waiting to use the toilet – rather than forming queue – as waiting seated is more Covid-secure.
Former Zest trainee and wheelchair user Erin Watson, from Leuchars, who campaigns for more accessible places in North East Fife, said: "This is great, as it allows wheelchair users to have independence. Quite often businesses say their toilets are 'wheelchair-accessible' because they have grab bars etc but that's no use if we can't easily get through the door in the first place!"
The café, which plans to fully reopen on April 26 if that date is confirmed by Scottish Government, also now has planters outside with a glass screen to create a sheltered area for people to eat and drink outside, which is also a Covid-security improvement.
Kickstart jobs
Finally, the social enterprise café is using the UK Government's Kickstart Scheme to give up to three young people aged 16-24 the opportunity of six months' work and training for 25 hours a week.
It's inclusively recruiting them – 'positively discriminating' in how it finds and selects them by not just posting the job at JobCentre Plus but also proactively telling agencies which help disabled people, posting them on their social media and spreading the word through Fife Council's Supported Employment Service.
Zest is offering one place initially, then staging in the other opportunities later. Anyone wanting to apply, must do so through JobCentre Plus.
Speaking about the inclusivity improvements, Lisa Cathro said: "We're delighted to be able to increase the inclusivity of our service and facilities because providing an equally warm welcome for all is at the heart of what we do."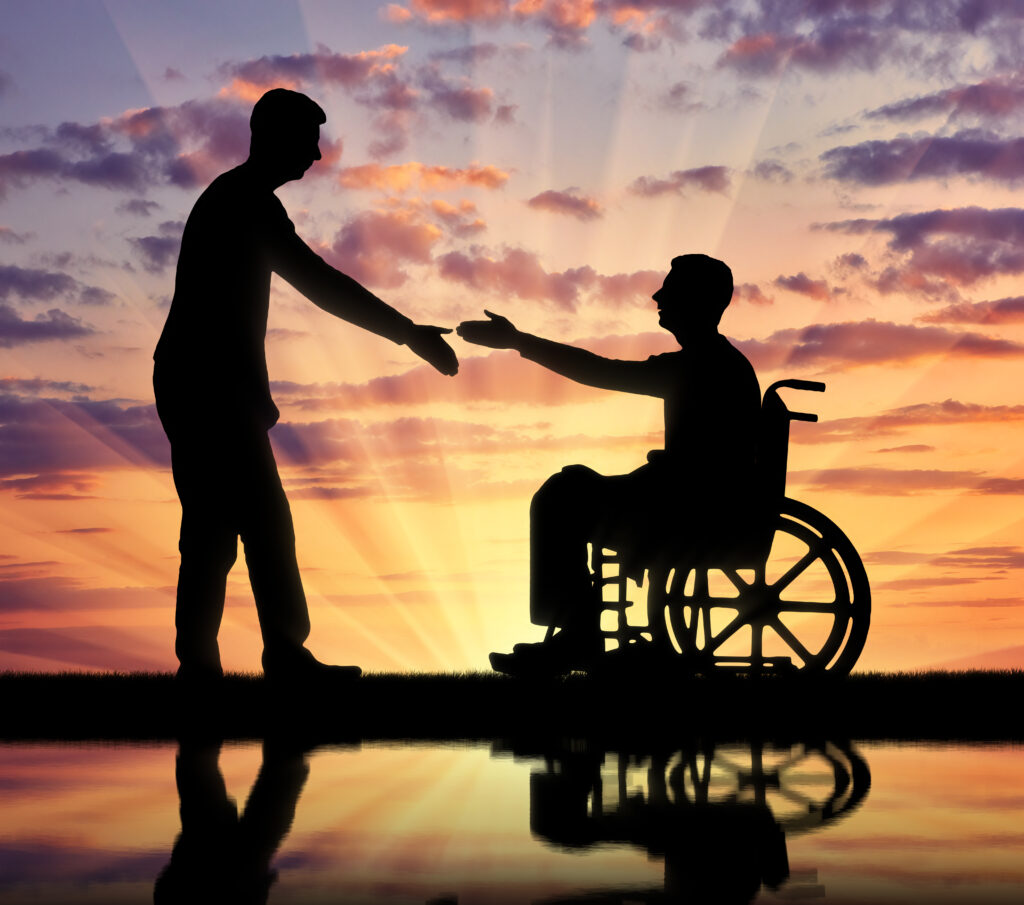 With August
already here, 2016 is no longer new. Here in Zest we hit the ground running with our refit & rebrand in January, and so far have continued as we mean to go on. What better way to celebrate the launch of our new website than with a new blog post!
[I'm going to keep saying we, but bear in mind as a new member of the team I had very little to do with any of it #teampride]
What struck me going from customer to colleague is just how much goes on behind the scenes. When I started I was vaguely aware that Zest made a point of welcoming those who faced barriers to employment, but had no idea to what extent. And again, this was only thanks to the large sign up alongside the menu boards. Like me, the average customer is unlikely to notice that in our team we have an offender, we have colleagues with learning disabilities, ASD, a wide array of mental illnesses. And it's not a coincidence that you don't notice. At Zest we provide all the necessary adjustments required for those facing challenges to thrive regardless.
Yes, legally every employer is required to provide all 'reasonable adjustments' to facilitate a safe and happy work environment for individuals with disabilities. But in reality? It is easier to hire someone else who will not require adjustments to begin with. It is easier not to provide the necessary and legally required adjustments at all which then leads to a difficult and stressful work environment which may push a disabled employee to quit of their own accord. Problem solved. No, it's not legal, but it happens because very few people go on to report their employer. Why would you, when at the end of the process (which probably wont be quick), there's every chance the atmosphere which was already pretty unpleasant will become downright hostile.
In contrast, Zest is a total breath of fresh air. Lisa (our lovely owner & manager of the Zest empire) goes out of her way to create employment opportunities for people from various walks of life who would otherwise struggle find work. She does so by fostering an atmosphere of acceptance understanding, making sure that every member of the team works to achieve the same goal. As this is such a major part of Zest life and we want to make sure it continues to be regardless of the coming of new faces, every once in a while we're thoroughly schooled on disability awareness.
A few weeks ago Lee-Ann from Fife Council Supported Employment Service came in to talk t
o us after we'd shut for the evening. The tone was set as the session was declared a safe space, where anyone was free to contribute without judgement. We covered physical disabilities, learning disabilities, mental illness and everything in between. All were covered from the point of view of both colleague and customer and everyone was encouraged to share if they felt comfortable. The aim was to be honest and open with each other, providing necessary guidance to maintain the supportive Zest environment.
The session was incredibly eye opening for me as a first-timer. It is reassuring to know that now and in the future there is no need to hide anything regarding my health from my employer. A team that is open and accepting is much stronger, more willing to communicate and help each other. The session also changed how I will view customer interaction in the future. It served as a wake up call- you never know what is going on in someone's life at any given moment. There are a million and one possible explanations for a single action. Why not give the benefit of the doubt and try to serve every customer with kindness and compassion?
All these factors brought together forms the image of what it means to be a Zest employee. Part of the job involves making coffee, tea, preparing food and of course doing the washing up. However another equally important part is as a coach; providing encouragement, understanding and guidance. In order to function as a team and provide the excellent service that we do, we have to understand and work with individual strengths and weaknesses.
This is what I wish I knew about Zest- what sets us apart from other coffee shops in St Andrews. [its worth noting that we're also one of a handful of specialty coffee shops in the country!] There were many occasions when I wanted a coffee/quick bite to eat/neutral site for a possibly awkward first date, and struggled to decide between the many different coffee shops and cafes that St Andrews has to offer. Had I known that by picking Zest I would have simultaneously been supporting an establishment that gives back so much to the community, it would have been a no brainer. I mean, if you're going to have a cup of coffee anyway, you may as well have one made from ethically sourced coffee beans, by a great barista who may otherwise be struggling to find/keep a job.
Part of the Zest charm is that anyone and everyone who steps through the door is welcome- customer or colleague. You can be whoever you want to be or even better- whoever you are, and we'll love you for it. Of course you're welcome to come in and see for yourself.
autism, disability awareness, socially responsible business st andrews, supported employment, zest, zest cafe, zest salad bar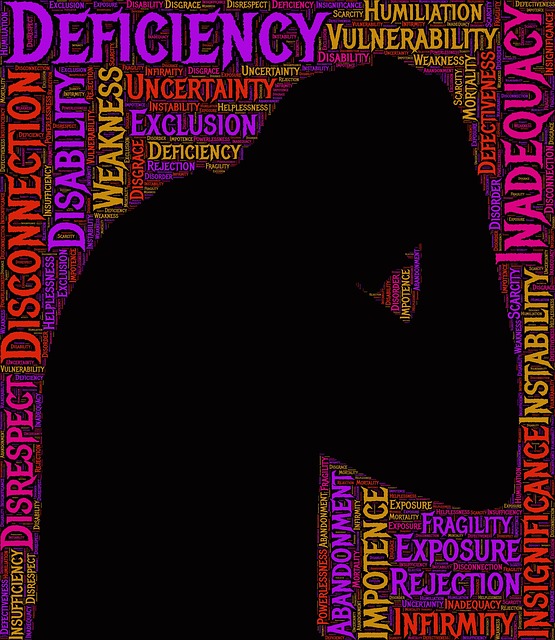 September is Suicide Prevention Awareness month which aims to promote awareness around the issues of suicide prevention, how you can help others, and how to talk about suicide without increasing the risk of harm. According to the NAMI website (National Alliance of Mental Illness), suicidal thoughts can affect anyone regardless of age, gender or background. Suicide is the third leading cause of death among young people and is often the result of mental health conditions that effect people when they are most vulnerable. Did you know that there is a higher rate of death by suicide in Scotland than by road traffic accidents? Awareness of this issue is important because everyone will know someone, whether him/herself, a family member, or friend who has experienced mental health issues, with depression being the most common.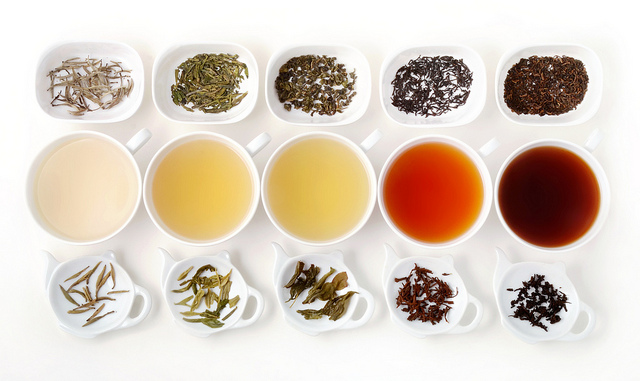 A special thank you to the St. Andrews' In Focus magazine for publishing the following article written by Zest manager, Lindsay Harger.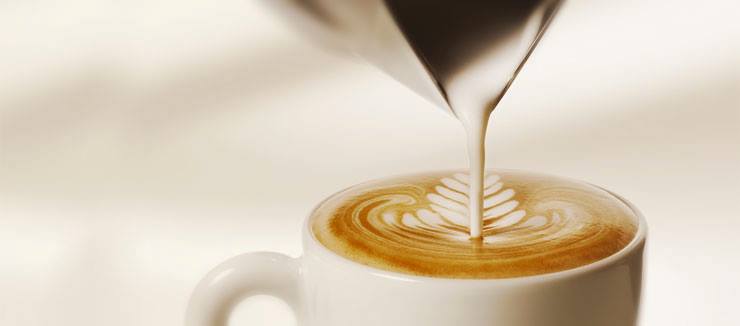 If you love drinking teas and coffees, then I hope you will learn something new from our list of 9 interesting facts all serious tea and coffee drinkers should know…